Our Sponsors
Bird Dogs Afield is brought to you in part by the following sponsors:
Native, performance dog food, uses only the highest quality natural meats and grains with no corn, wheat or soy and no by-products.
RST, manufacturer of short chamber, low-pressure shotshells.
Mud River Dog Products – fundamentally changing the expectations of the hunter and dog enthusiast.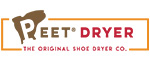 Peet Shoe Dryer, helping to start every hunting day with more comfort.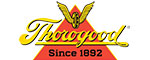 Wood N' Stream outdoor footwear is handcrafted by Weinbrenner Shoe Company with a 60 year tradition.
CanineActiv HP for High Performance Breeds is ideal for hunting and working dogs whose daily regimens consist of vigorous exercises over long periods of time. CanineActiv HP promotes endurance and mobility and helps dogs recover more quickly from intense exercise.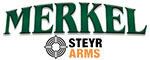 Merkel Shotguns: robust, reliable and intuitive: that's what matters most when every split second counts.
On Point Kennel, providing the finest in dog training equipment.